Our Performance
Since our inception, we have received disclosure of a total of more than 3,200 * new inventions and technologies from client universities.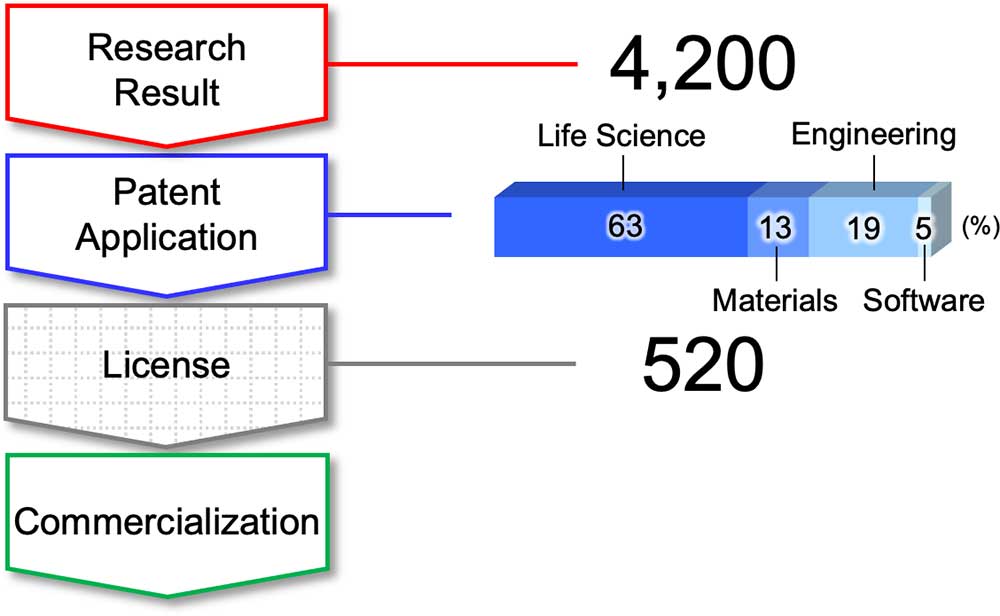 Of the aforementioned disclosed inventions and technologies, we select roughly 30% of them for patent applications and introductions to corporate entities for commercialization.
Example of our activities :
Attend international business conferences, e.g. BIO international
Manage the "Bionauts" website, which is a life-science technologies marketplace for biotech and pharmaceutical companies
We have a successful track record of supporting a total of more than 370 * licensing contracts since our inception.
Sample licensing activity accomplishments :
Therapeutic antibody for hematologic cancer (with a biotech company in US)
Cancer gene therapy (a university venture start-up)
High-strength magnesium alloy (with several Japanese companies)
* Total from Apr. 2012 to Jun. 2021